Excited. Truly excited macam nak sambut anak pertama. Hehehe. Anak adalah anugerah yang tak ternilai dari Allah S.W.T..syukur sangat dikurniakan rezeki untuk merasai nikmat mengandung kali kedua :)
Kalau dulu masa nak beli barang Izzah, agak banyak jugak. Almaklum anak pertama kan..semua benda pun takde lagi. But we did a survey jugak la on stroller, carseat, baby cot and few things. Benda-benda ni memang penting bagi kami sebab kami jenis kaki berjalan. Ehehe. So stroller adalah sangat penting. Kena pilih yang tahan lasak & memenuhi standard piawaian. Baby cot pulak sebab memang nak ajar anak tidur cot. Alhamdulillah cot itu masih berjasa kepada Izzah. Carseat pun sama. Alah membeli menang memakai..tak gitu?
Ok melalut sudah. Actually nak cerita pasal persediaan menyambut orang baru. Nervous okeh!. Now baru 31 weeks. Another 9 weeks to go. Itu pun kalau cukup 9 weeks la kan. Kalau awal? *Gulp!*
Quinny zapp xtra idaman hati mak. Kikiki. Stroller adalah penting ;)
Plan asal nak guna Izzah punya combi je. Turun temurun. Tapi memandangkan Izzah still need the stroller so we decided to have 2 strollers. Senang tak payah rebut-rebut ye anak-anak.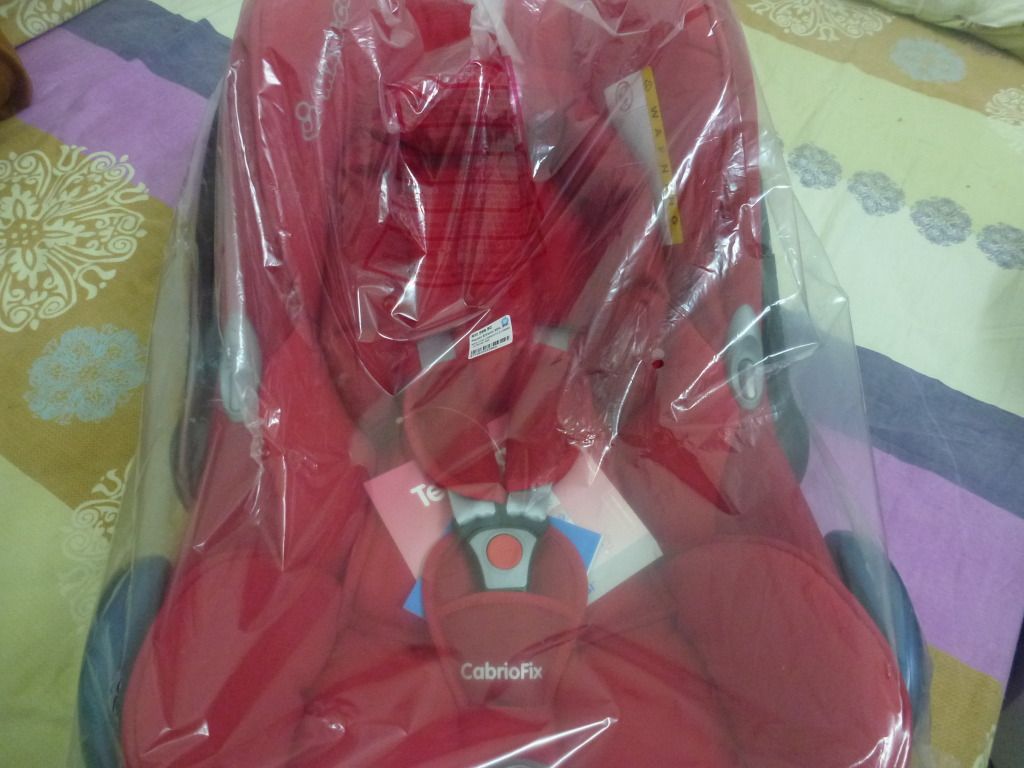 Maxi cosi cabrio fix carrier. Package sekali dengan zapp xtra. Memang jauh lebih murah if harga package so terus je grab!!
Carrier memang tak ada sebelum ni. Masa Izzah, papa dia beli terus carseat untuk baby 2 months up to 4 years. Masih berkhidmat sampai sekarang. So baby nanti duduk dalam carrier ye.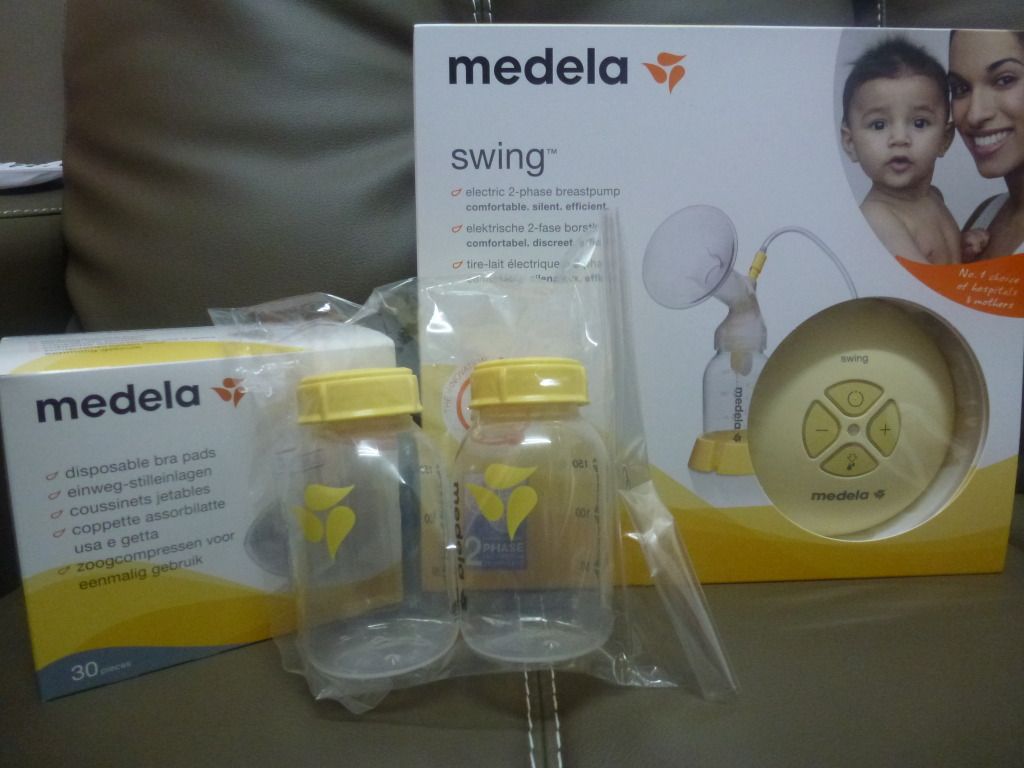 Medela Swing breastpump. Dapat free bottles & bra pads. Dengan city bag sekali tapi belum dapat sebab takde stok time tu. Beg dia sama macam kalau beli medela FS =)
Breast pump ni memang nak beli yang baru. Nak yang electric. Dulu guna avent manual. Berjasa jugak selama 6 bulan. Hehe. Ramai yang suggest beli medela FS but I choosed swing. Sebab rasanya I'm not that busy during office hour sampai takde masa nak pump susu. Hehe. I mean, not all the time busy. Certain period je. Hopefully dapat breastfeed my little baby selama mana dia mahu. Kalau boleh lebih lama dari Izzah.
Pilihan sejak dahulu. Eceh. Sejak Izzah dilahirkan sampai sekarang. Beli kat baby fair adalah lebih murah. Size newborn & S. 4 packs =)
Lain-lain barang seperti baju adalah beli sikit-sikit. Rompers, pyjamas, socks. Ulang tayang baju Izzah lagi. Banyak yang masih elok. Semua elok lagi sebenarnya. "Boleh pakai lagi niiii.." bak kata Izzah. Cuma beli beg baby, toiletries, bantal & sarung tilam. Tilam pun pakai tilam Izzah. Tak sia-sia beli latex mattress. Tahan lama walaupun mahal sikit.
Alhamdulillah ada rezeki lebih dapat sediakan barang yang bagus untuk anak-anak. No more credit cards. Everything cash & carry. Heee. Tipu la kalau taknak yang terbaik untuk anak-anak kan? Tepuk dada tanya selera. Jangan tepuk kuat-kuat nanti sakit pulak.
Okay tu je. Tak sabar rasanya nak sambut our new family member. Doakan yang terbaik untuk kami ye. Ameen..
* baby sangat aktif masa mama dia post entry ni. see u soon sayang! kakak pun tak sabar dah nak jumpa adik *