Biasa dengan peribahasa ni kan? Dari sekolah rendah lagi kita dah belajar peribahasa ni & rasanya semua orang tahu maksudnya. Kalau tak ingat, silalah buka kamus peribahasa. LOL.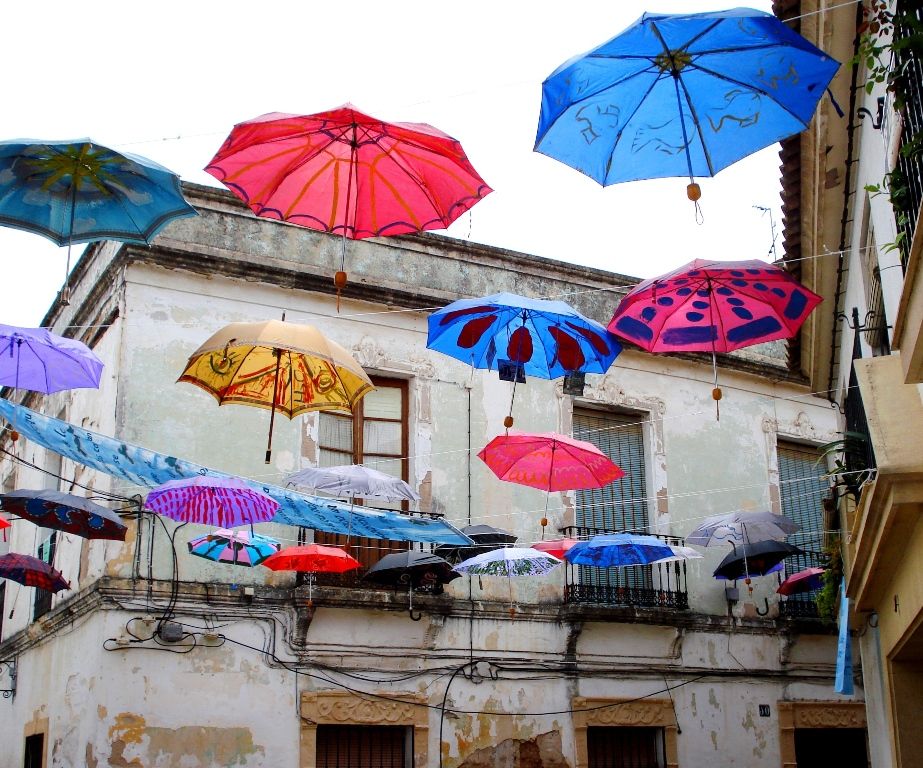 Peribahasa ni biasanya dikaitkan dengan masa depan. Jangka masa pendek, sederhana mahupun panjang. Berapa besar payung nak kena sediakan? Berapa banyak? Satu? Dua? Tiga? Sepuluh? It's all your choice..
Okay mari kita cerita tentang jangka masa pendek. Lagi berapa bulan kita nak sambut bulan Ramadhan kawan2? Puasa dah habis ganti? Ekekeke. Now dah end of May. 1st Ramadhan will be 22 July. Lagi dua bulan je kan? Lepas tu sambut Syawal pulak. Bila sebut pasal Syawal, masing-masing dah terbayang macam2 kan..Jom tengok basic list untuk raya kat bawah :-
1.
Baju raya untuk 1 family
. Sorang sepasang? tak kot..minimum 2 pasang seorang, betul? Time ni mmg promotion banyak sangat2 kan? Rambang mata!! Siapkan duitnye je =)) Lepas tu tudung lagi bagi wanita. Macam-macam dah sekarang. Pilih jeee
2.
Kasut raya
. Nak jugak beli walau yang murah & sederhana.
3.
Duit raya
. Untuk mak ayah mesti lebih, anak-anak, anak saudara, sepupu..cuba kira berapa RM nak kena standby.
4.
Kuih raya
. Sebelum bulan puasa lagi dah ada orang start jual kuih raya. Almaklum nanti bulan puasa tak boleh nak food testing plak. LOL.
5.
Servis kereta
. Ini penting sebab musim perayaan memang banyak guna kereta. Iye lah kan..nak pegi ziarah saudara mara tak kira jauh atau dekat.
6.
Tol & minyak
. Yang ni confirm beratus-ratus especially yang balik kampung jauh.
7.
Rumah raya
. Langsir, set pinggan mangkuk, gelas, bekas kuih raya, perhiasan..teringin jugak nak tukar kan?
8.
Upah tailor
. Haaa yang ni untuk mereka yang memang suka pakai baju tempah tak suka pakai baju siap. Koman2 sekarang ni dah nak kena tempah dah. Tailor pun taknak penat-penat jahit baju raya samapai ke malam raya u..bagus tailor punya planning =)
9.
Perabot raya
. Ada jugak yang tunggu raya baru nak tukar perabot baru kan? Barulah meriah di hari raya. Hehe.
10.
Perbelanjaan lain
. Contohnya untuk juadah di pagi 1 syawal. Takkan lah nak harap mak ayah je kan. Anak-anak mesti nak kena bantu jugak. Belanja bahan mentah, tambah mana-mana yang tak cukup.
Kalau nak list down memang tak habis-habis kan? Then fikir pulak dari mana nak dapat duit untuk semua perbelanjaan di atas. Duit gaji setelah ditolak segala komitmen? Dapat bonus sempena nak raya daripada company tempat kerja? Korek ASB? Buat personal loan? Korek tabung anak? Don't!!
Ayuh gandakan saving dari sekarang. Bukan dapat saving untuk raya je malahan dapat tambah saving untuk masa depan berganda-ganda. Don't let yourself repeat the same thing over and over again. Yang mana dah ada saving tu, biarkan saving itu di situ. Sebaliknya gandakan lagi saving untuk masa akan datang.
How? When?
WAIT NO MORE!! FIRST MONTH BONUS RM 4,500 CONFIRM!! STARTS YOUR BIG SAVING TODAY!!!